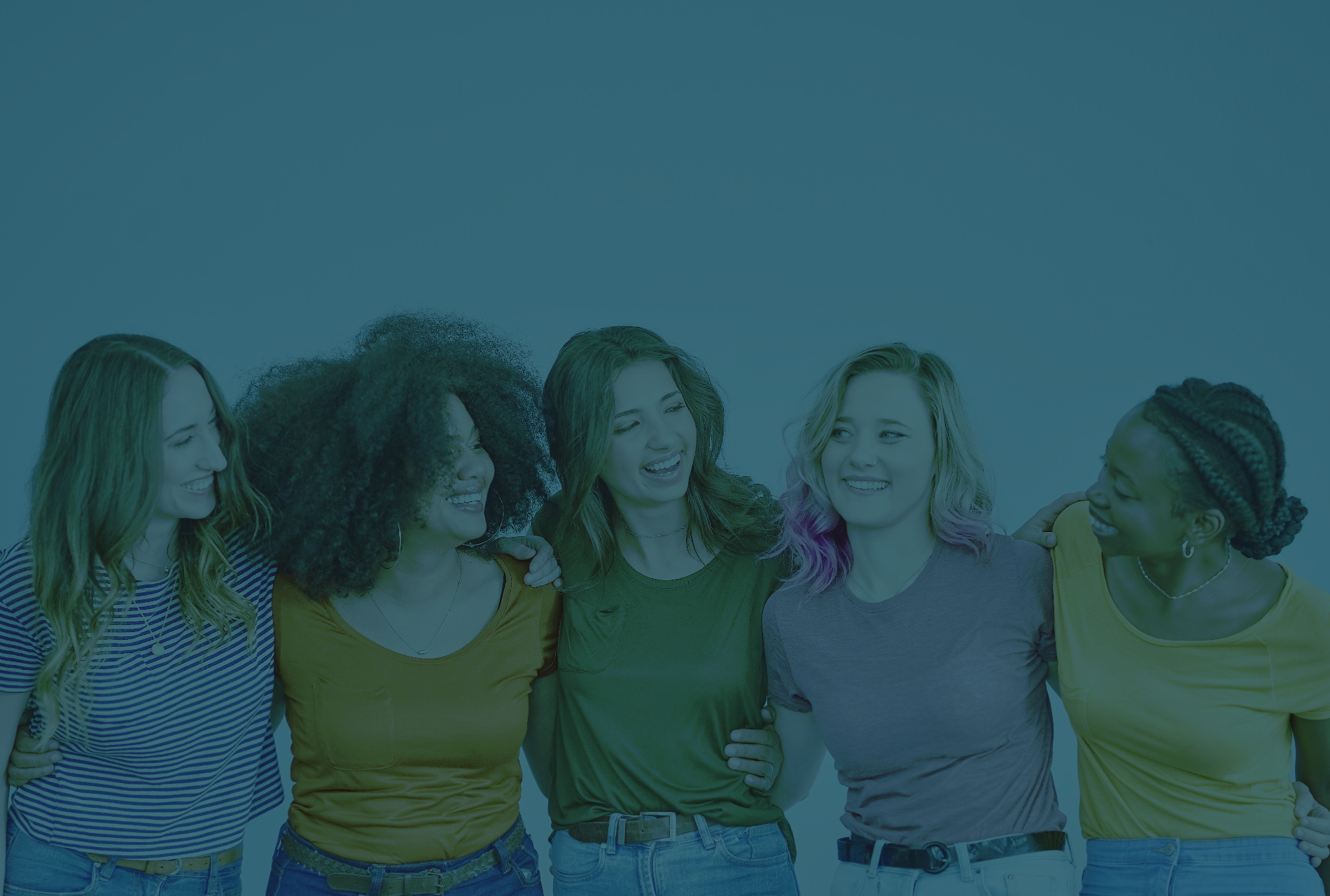 July Is Fibroid Awareness Month in Texas​
Join Us and Spread the Word​
Join the Barbara Jordan Leadership Institute and community partners for a series of Self-Care Fair and hygiene supply drives across the state to learn more about this common condition affecting up to 80% of women.
Why Uterine Fibroid Awareness Month?
Uterine Fibroids Are Common But Complicated
Uterine fibroids are non-cancerous growths of the uterus. Fibroids affect up to 80% of all women 35 to 54 but disproportionately impacts women of color. And despite being so common, complications from uterine fibroids can lead to outcomes from pain and heavy menstrual bleeding to increased risk of miscarriages and infertility.
There is still much more for both the public and the medical community to learn about uterine fibroids. Fibroids are related to a host of complicated health outcomes, including infertility and maternal mortality. This costs our healthcare system an estimated $9.4 billion annually.
Many women with uterine fibroids go undiagnosed due to a lack of awareness about the symptoms and effects. This is especially harmful to Black women, who experience worse health outcomes in general and are in the midst of an ongoing maternal health crisis. Additional funding for research and public education related to uterine fibroids is critical to protecting the health of our communities.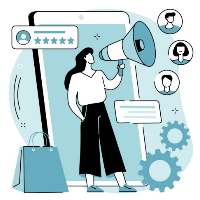 Advocacy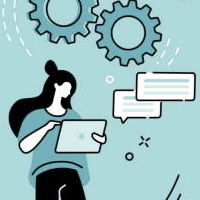 Education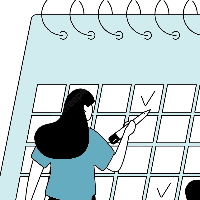 Events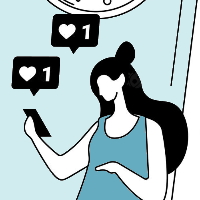 Media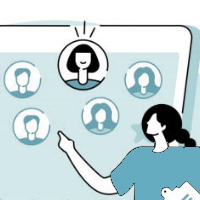 Outreach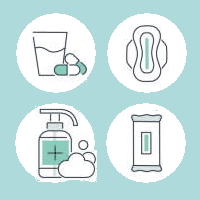 Products
Attend a Self-Care Fair Event
Join Us for Uterine Fibroid Awareness Month Events
To kick off Fibroid Awareness Month in Texas, join leaders across the state for a series of Self-Care Fairs and hygiene drives. We're bringing together health professionals and health advocates across the state in multiple cities for focused education, awareness, health professionals, screening options and more.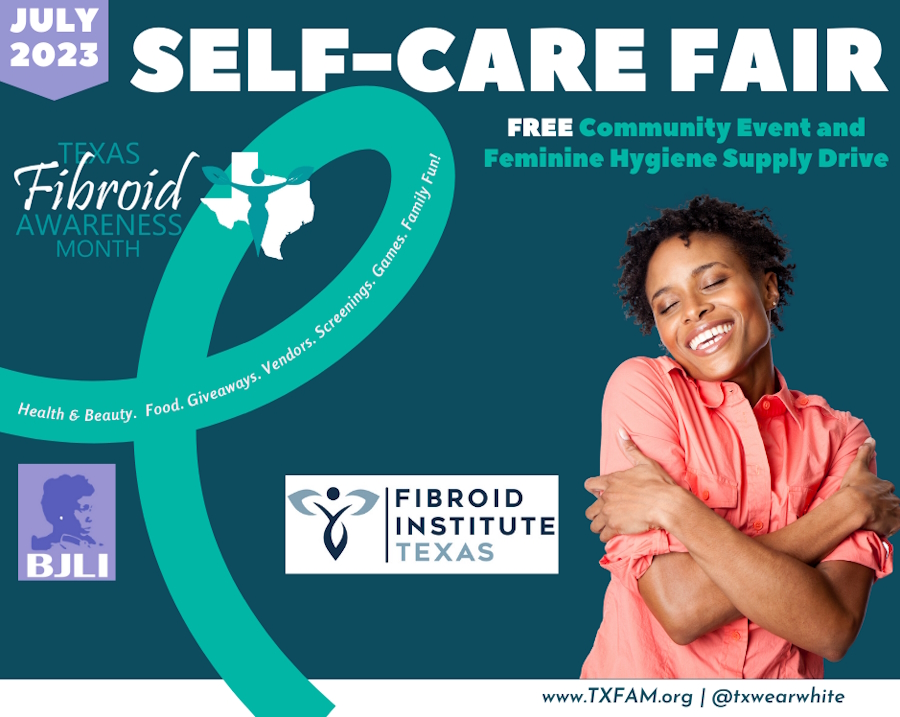 Contact us for more information on how to support this important series of events.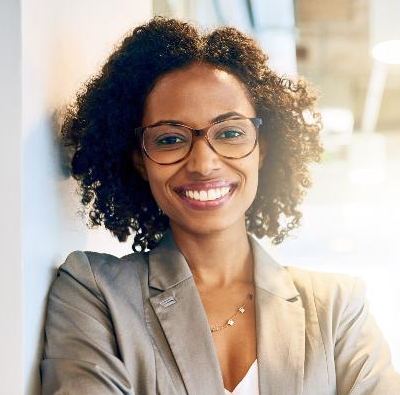 What are uterine fibroids?
Uterine fibroids are noncancerous growths of the uterus. They affect approximately 70-80% of all women between 35 and 54. Complications from fibroids may cause very serious health outcomes, including miscarriages and infertility. Though many women with fibroids experience no symptoms, common symptoms to watch for include:
Heavy bleeding (which can be heavy enough to cause anemia) or painful periods
Feeling of fullness in the pelvic area (lower stomach area)
Enlargement of the lower abdomen
Frequent urination
Pain during sex
Lower back pain
Complications during pregnancy and labor, including a six-time greater risk of cesarean section
Reproductive problems, such as infertility, which is very rare
Who is affected by uterine fibroids?
Uterine fibroids affect an estimated 26 million women in the United States between the ages of 15 and 50. Black women are especially impacted, developing uterine fibroids earlier, and suffering larger and a greater number of fibroids. Further, Black women are three times more likely, and Hispanic women are two times more likely than white women to be hospitalized for uterine fibroids. Uterine fibroids are the leading cause for hysterectomy for all women.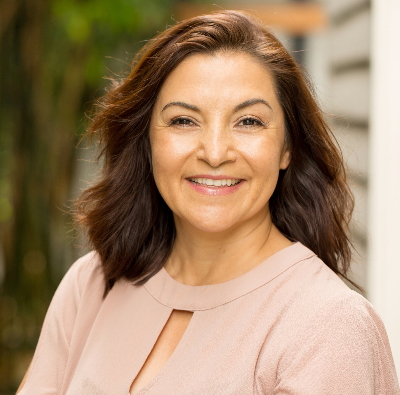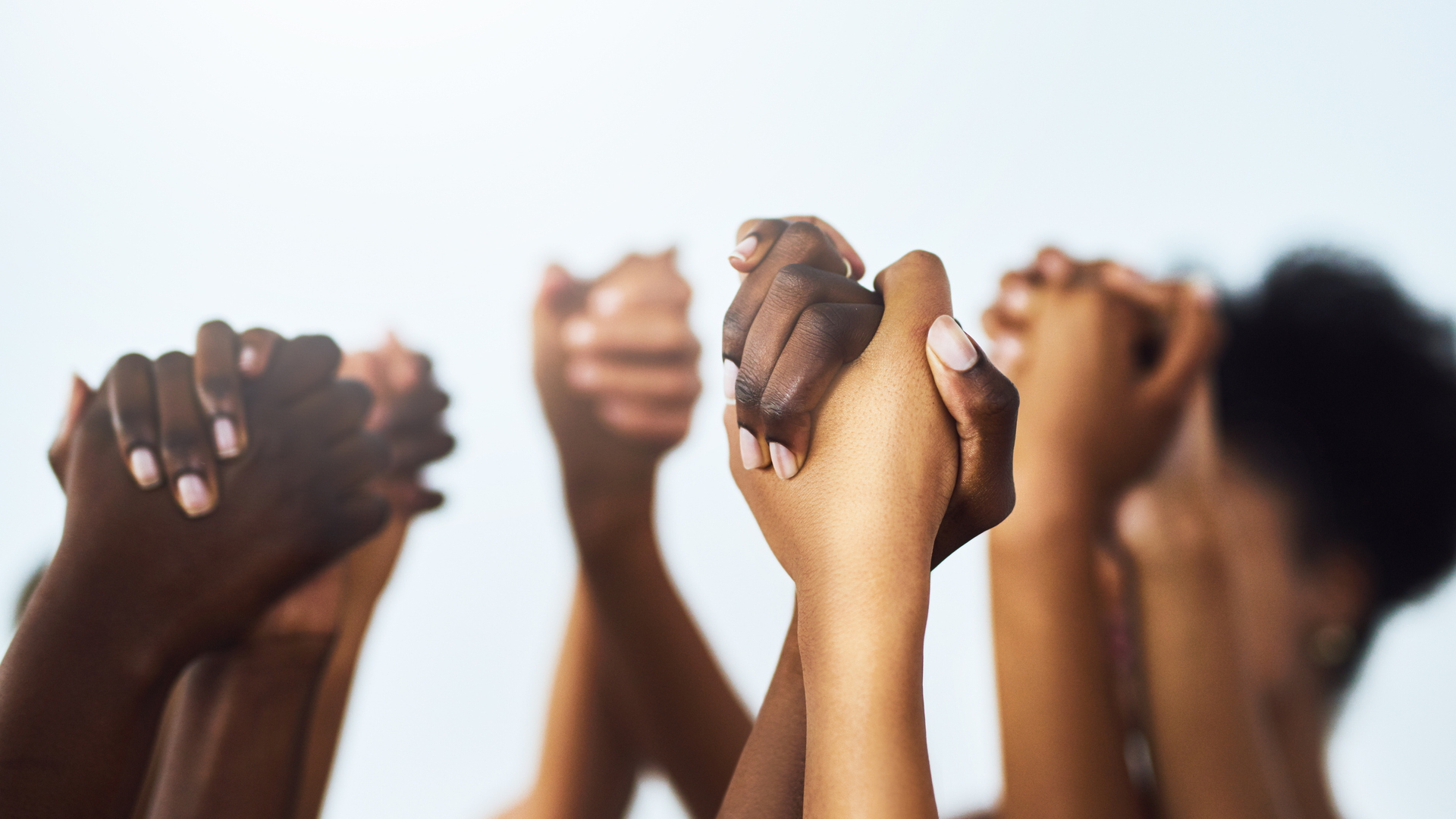 We Need Your Help!
This July, join us in multiple cities statewide as we raise awareness about uterine fibroids and protect women's health in our communities.